3 Amazing Dinners from Around the World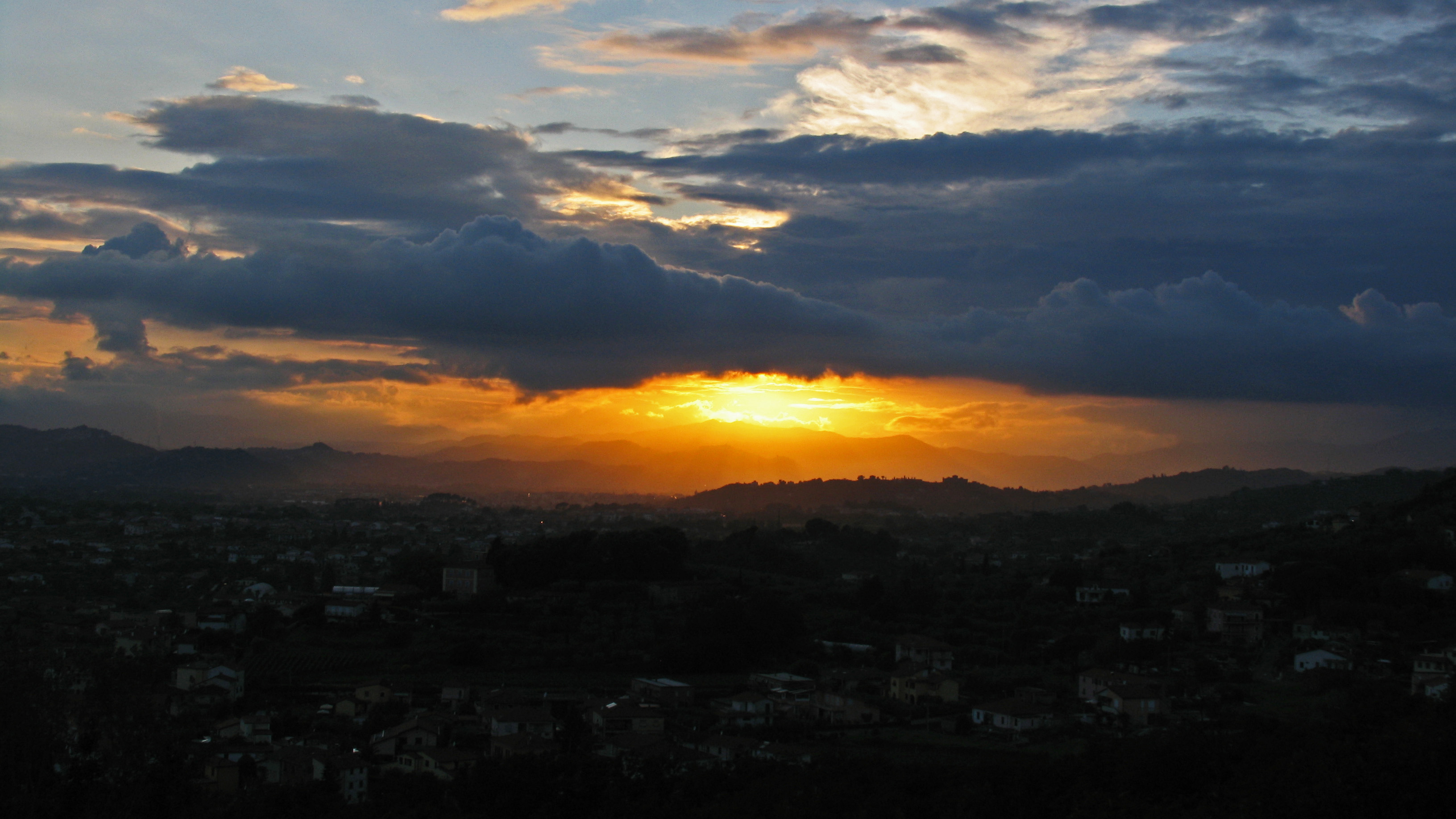 There are few things better than a great meal with amazing friends. Sometimes, you're able to do both somewhere far away from home.
An exciting location, some delectable food, and brilliant company. Now those are ingredients for a memorable night.
I share three of mine in hopes it spurs thoughts of your own amazing meals, and what made them so… unforgettable.
(Sorry there aren't more photos! Since these dinners took place over many years, I didn't have the photo coverage I'd normally have. Guess I need to go back…)
"Mario Brothers," Xi'an, China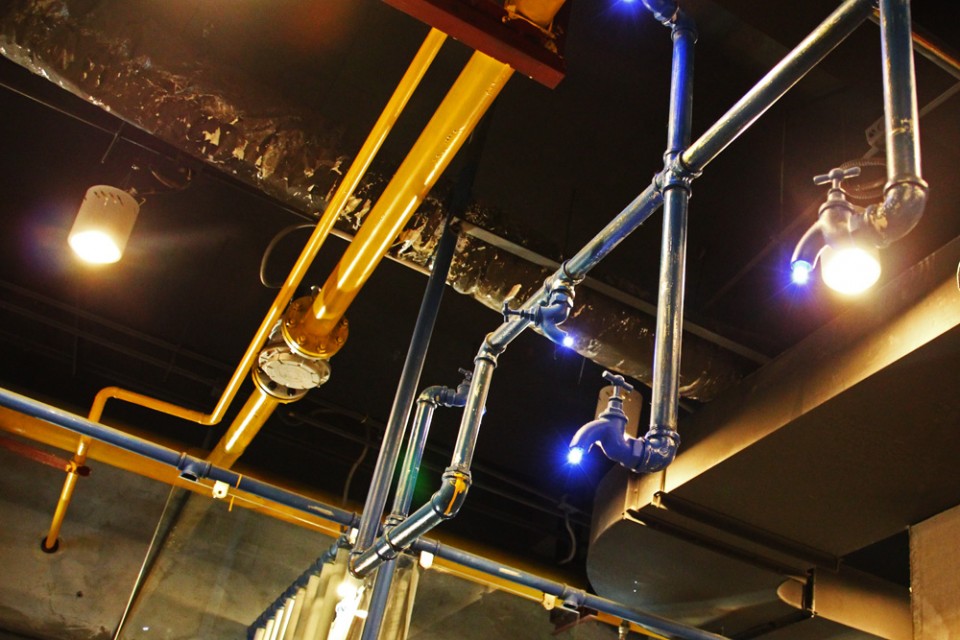 We never did learn the name of this place. After braving what felt like a sandstorm through the hot, thick air of Xi'an, we took refuge in one of the many malls throughout the city (and country, for that matter). With ten people, many with specific dietary requirements, we finally settled on a restaurant that seemed the most friendly. They promised there was someone inside that spoke English.
There wasn't, and it was awesome.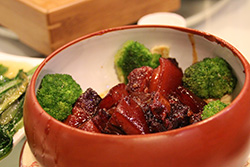 The décor and wait staff's attire was, to put it generously, "inspired" by Super Mario Bros. Pipes ran randomly throughout the restaurant. Waiters and waitresses wore white overalls, white berets, and blue or red shirts. There was absolutely no mention of this "connection" anywhere.
The menu was a mix of various Chinese cuisines, but had only minimal English. Had all of us been able to eat anything, this wouldn't have been an issue. With two vegetarians and several food allergies in our number, we couldn't just point and pray.
What ensued was a hilarious dance of hand gestures, misunderstandings, understandings, partial Google translations, and a FEAST of epic proportions and quality.
From the best pork belly I've ever had, to a rich, spicy soup of indeterminate ingredients, we all piled away one of the best meals we had in China. All for $50. Not $50 each, $50 total, for 10 people, with booze. Not bad, that.
It was just few day after my birthday, and I was in Japan for the second time. I've always had a particular fascination with Japan, and tough I've now been there seven times, each time was exciting, and I'd be still excited to go back.
I had arrived early, my travelling companions arriving later that night from New York (fun fact, the JFK-NRT flight is only one hour longer than the LAX-NRT flight). Only one other of our group had arrived, coming eastward from a vacation in Thailand (where, it turns out, he met his future wife). Together we mulled over our dinner options. The Takanawa complex is a group of hotels, all with variations on the name: The Prince Sakura Tower, The Grand Prince Hotel Takanawa, the Grand Prince Hotel New Takanawa, the Shinagawa Prince Hotel, and so on. As you'd expect, there are also many restaurants.
We settled on a teppenaki steak house in the middle of the complex. Teppenaki is, most commonly, where they cook the food on the table in front of you. Benihana is an Americanized version of this. Leafing through the menu, I spotted a few simple, affordable choices.
And then this sort of wave hit me. Here I was, days after my birthday, in Tokyo. Who knows when or if I'd ever be back. Why not live it up.
So I picked the 17 course Kobe beef dinner.
Each course is small, designed with different flavors and textures in mind. By the time you get to the Kobe, the greatest steak in the world, your mind has already been blown by deliciousness many times over. The Kobe itself melts in your mouth.
I sat back, sated, having enjoyed lively conversation with a work colleague I would later befriend (and who much later, would give me a job) and one of the most amazing meals I'd ever had.
Oh, and the price? For me, with no alcohol, $450. Like I said, why not?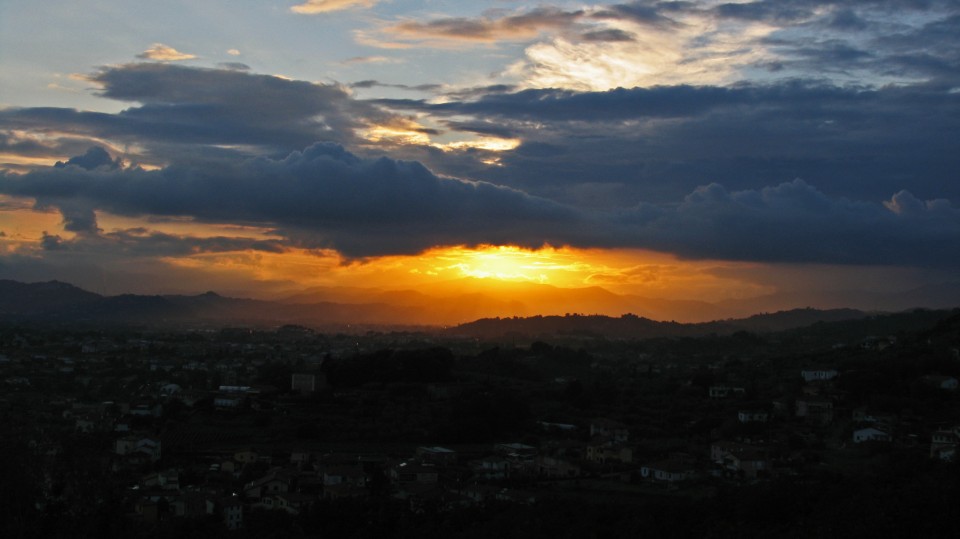 Like many amazing events in life, this one was a mixture of so many little things lining up it couldn't help but be memorable. A dear friend was living in Florence for a year, and I finally went to visit towards the end of her stay. After I did the touristy stuff she'd done a thousand times (like, Venice), we rented a car and headed west to Cinque Terra.
A UNESCO World heritiage site, Cinque Terra is a series of five towns built into the cliffs along the Ligurian Sea.
It's also stupid expensive to stay there, so we stayed in the nearby La Spezia, at the Ippotur Castle.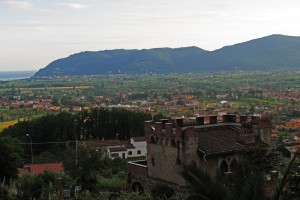 "Castle" was a bit of a stretch, but the series of bungalows were on some beautiful grounds with a great view of the valley of La Spezia.
Dinner was at the restaurant on the grounds. It had been raining all day, but as we headed to dinner around 7, the remnants of the sun started to break through the clouds. Since most Italians start dinner after 2am, we were the only ones there.
Now I'm of the opinion that the quality of a restaurant's food is inversely proportional to the number of items on the menu. Take Applebees, with their 18 thousand items. Each item is pretty mediocre.
This restaurant had no menu. The waiter approached our table, asked two questions: Chicken or fish; and red or white.
That was it. As the sun set, spreading it's rays into the valley of La Spezia below, we were served course after course of delectable local fare. As we started each course we'd notice the chef, who was only cooking for us mind you, stick his head out of the kitchen to see how we were enjoying his food. We finally waved him over. From that point he'd bring out each course and tell us how he'd prepared it.
All the pieces of the meal were perfection: the company, the location, the setting, the food, the entire experience. A meal to remember.