50 Country Countdown: Part 2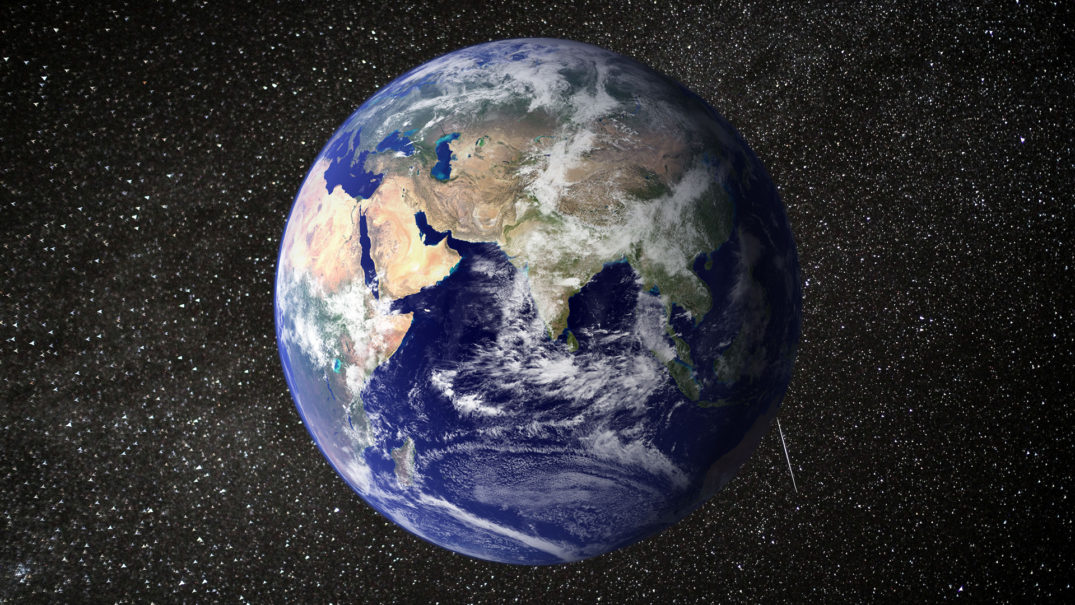 The Adventure Continues…
If you read Part 1, you know what's coming in Part 2, namely, mooooore!
But first, a quick word about counting counties. There's no specific way to do this. My criteria to claim I've "visited" a country is leaving the airport. Driving or riding through via train both count. I suppose there's a grey area there if you travel through a country at night, have you really seen it? That hasn't come up and I doubt it will, but these are the things I think about. If you're on the ground and see it, that counts in my book. Maybe you haven't seen it well, but that's a different conversation.
As far as what counts as a country, well that's actually an interesting question. There isn't a generally accepted answer. Personally I count the entity that interacts with other countries, the "country" (i.e. a "sovereign state"). So, for example, Hong Kong and Wales aren't "countries" by this definition, even though many country tracker apps and even some websites call them as such. Which is to say, count it however you want, this is how I've counted mine.
Anyway, lets get on with it.
24: Singapore
The foooood. At an open-air food market I got 3 cha siu bao and a sweet corn sponge thing and it was one of the best meals I've had, and it was about $2.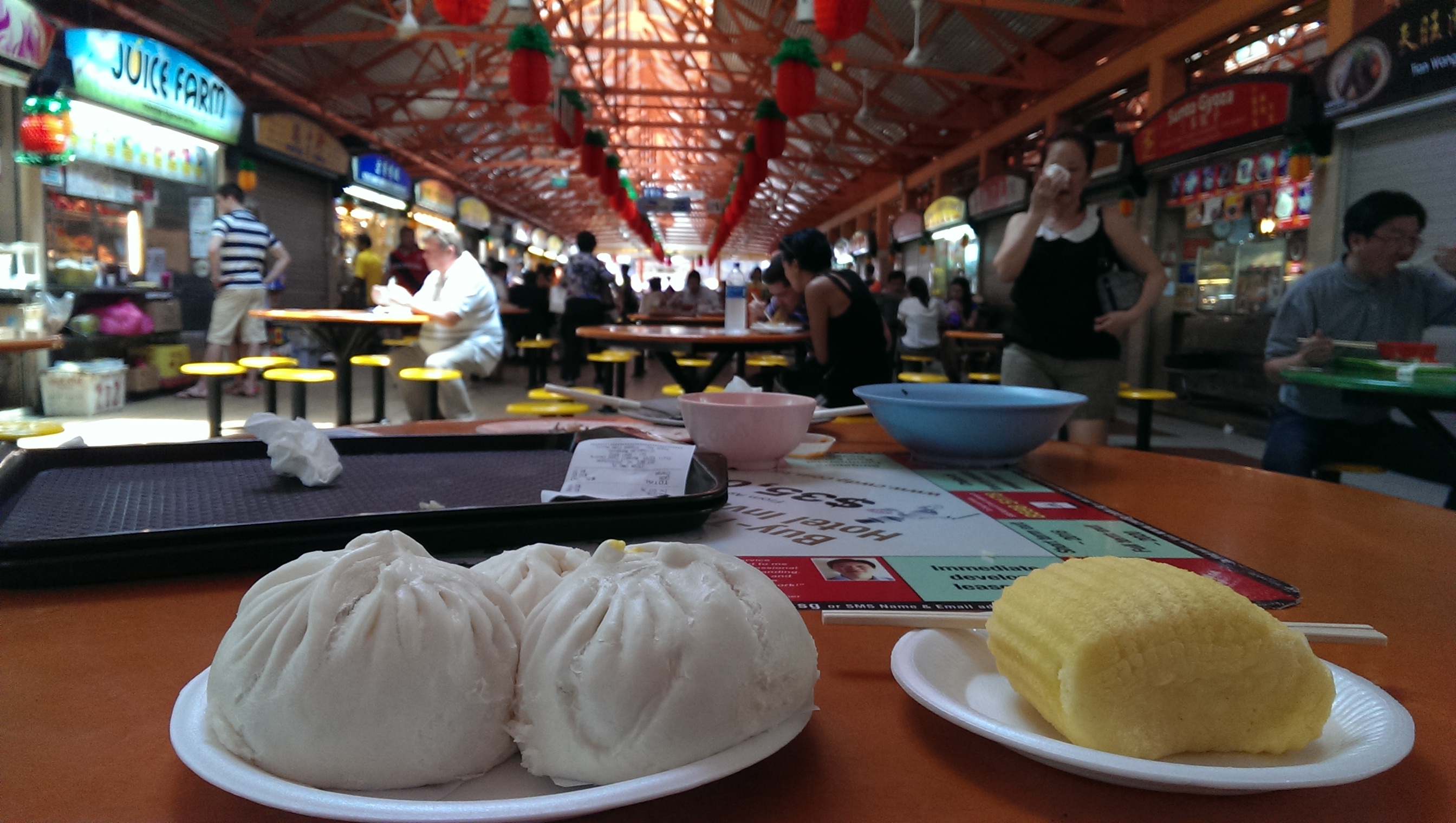 23: Malaysia
I wasn't a huge fan of Malaysia, at least the part between Singapore and Thailand that I saw.
24: Thailand
Thailand, however, is awesome. The food was amazing, the landscape is amazing, the people are lovely, what a delight.

I had a huge delicious meal, on the beach at sunset, with some beverages, for about $7.
23: Ireland
96 Likes, 7 Comments – Geoffrey Morrison (@inveterate_adventurer) on Instagram: "The otherworldly Giant's Causeway in Northern Ireland. Most of the basalt columns are hexagonal and…"
Another gorgeous country with gorgeous people. My first visit to the island was to meet up with the sisters Cully in Northern Ireland, who I'd met in Australia. I then headed down to Dublin and had a fantastic night out with Rachael, Paddy, and Claire, who I'd met in Melbourne.
And while a road trip around the entire country with Thaynara was awesome, that's not the standout moment for me.
My parents were doing a roadtrip of their own in the fall of 2016, and I conspired with my dad to surprise my mom. As far as she knew, I was in Vienna and heading to Japan. Instead, I flew into Dublin the day after they arrived. Dad told me the pub they were at, and yep, I sure surprised her. It was awesome.
Easily one of the best moments of the year.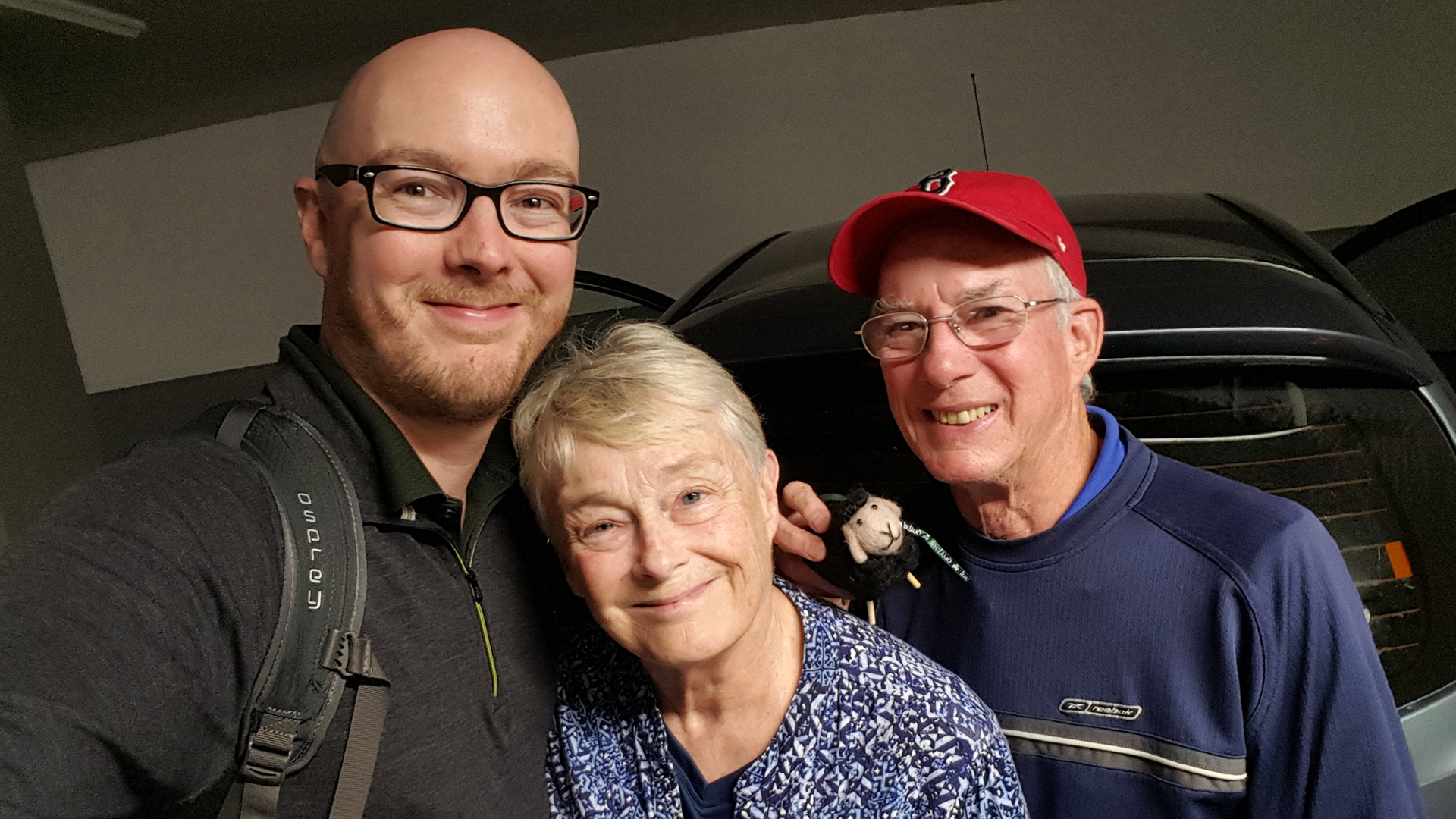 22: Monaco
No big stories from Monaco. It's a tiny country with ridiculous wealth, but very beautiful.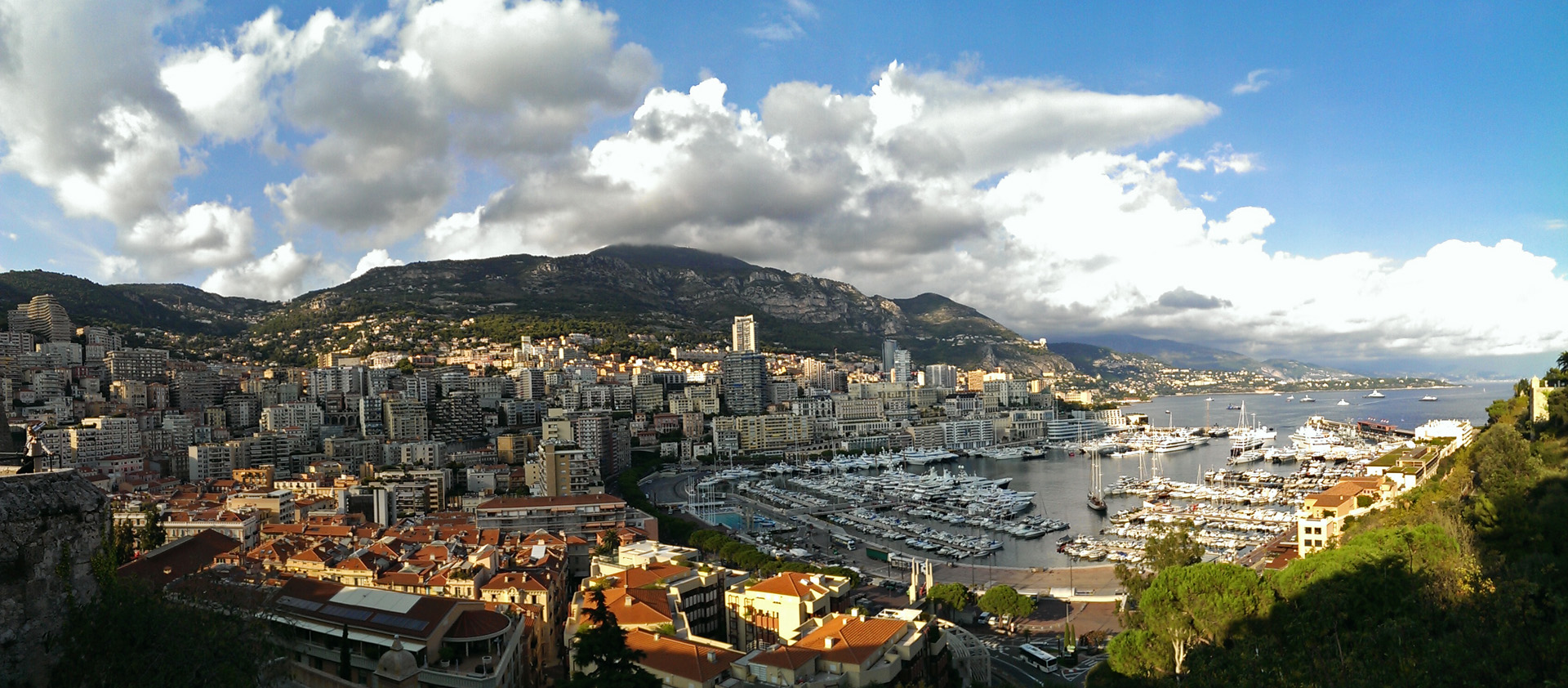 I visited while staying in Nice with those lovely people.
21: San Merino
The first night I met Thaynara, in London, she invited me to stay with her in Florence, which I of course did. After a few weeks in France, I came back, we ate more food, I cooked a dinner that didn't poison us so I consider it a win, and then I headed to the tiny land-locked country of San Merino.
The country of San Marino is completely surrounded by Italy. Like Monaco, you could walk from one side of the country to the other in an afternoon. Why visit this 3rd smallest country in Europe? Well, look at that view!
It's one of two countries completely surrounded by Italy, and it's predominantly a mountain with a castle on top. Beautiful castle, beautiful views, and best of all, if you pay the tourist center 5 euros, they give you stamp and sticker for your passport!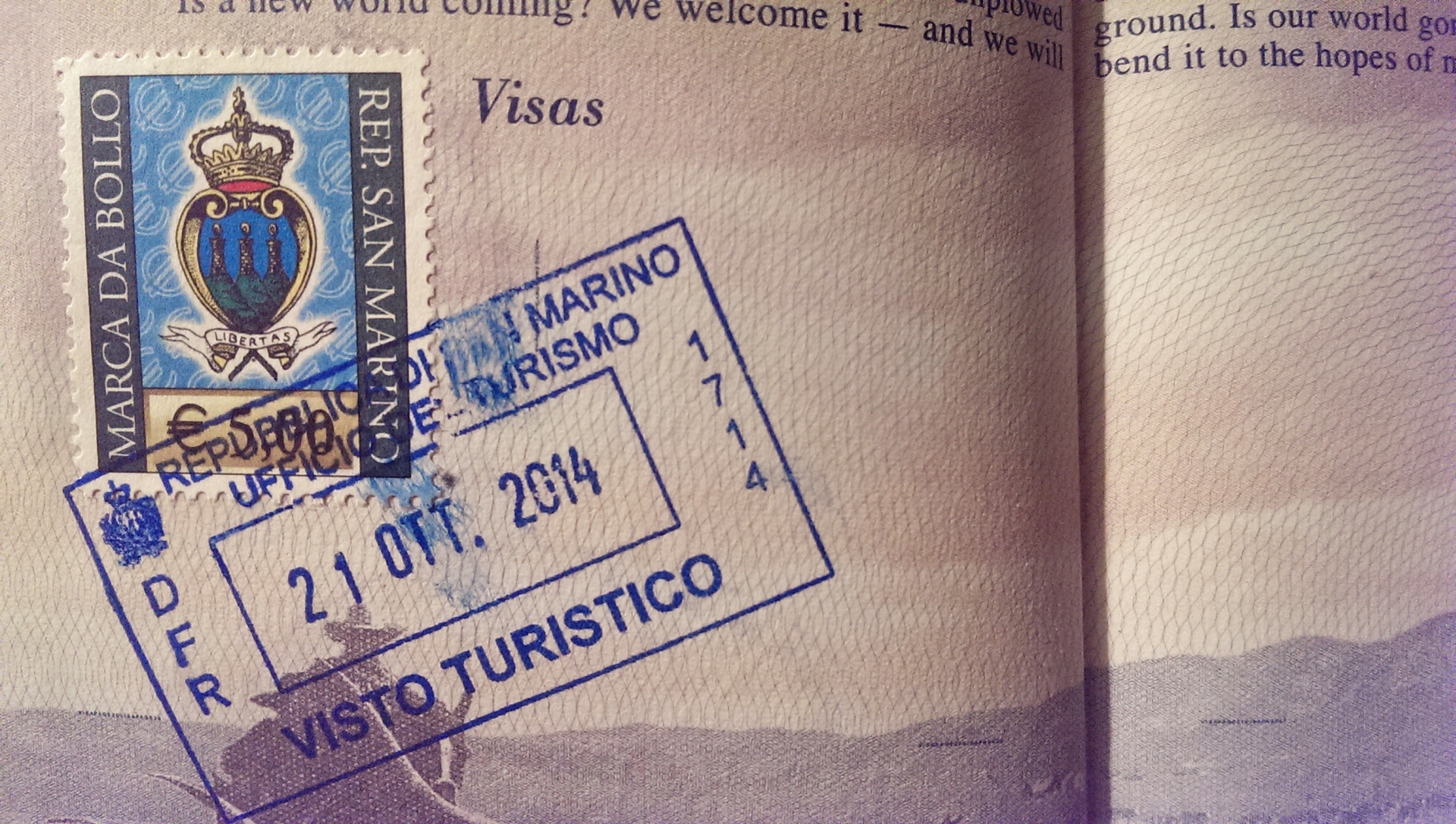 20: Brazil
Country #30 and continent #6!
The first stop was the hospital. On a ninety minute layover in Panama, I found some free WiFi, and got this message: "I'm hospitalized." My friend Thaynara, who I met last year in London, traveled with before, and was heading to visit, had gone from bad to worse and been admitted to the hospital.

I can't talk about Brazil without talking about Thaynara, my oft mentioned BFF. We met in London in 2014 and just clicked. Well, we clicked after I convinced her jetlagged self to have a drink with me at the hostel bar. We are both glad she relented. Many adventures have transpired since, including Italy (4 times), Ireland, and a half a dozen other countries, most notably her home, Brasilia, Brazil. My life is immeasurably better with her in it.
29 Likes, 4 Comments – Geoffrey Morrison (@inveterate_adventurer) on Instagram: "The National Congress Building, #brasilia #brazil. #travel #oscarniemeyer #sunset"
As a fan of mid-century architecture, Brasilia might as well be Mecca. Oscar Niemeyer, Lucio Costa, and Roberto Marx designed the entire city, bringing it fully formed from their minds out of the red soil from nothing. The result is a cohesive aesthetic unlike any place in the world.
Spending time with Thaynara and Sméagol were wonderful, of course.
But if I had to single out a specific moment, it'd be this:
The party explodes from the darkness like a joyous firework filled with food and music. Dark dirt roads had stretched for miles. Suddenly, this. Hats and dresses. Lights and colors. Twirling and dancing and singing. A twelve string. An accordion. Voices singing harmonies with words everyone knows but I never will.
17: Spain
21 Likes, 3 Comments – Geoffrey Morrison (@inveterate_adventurer) on Instagram: "Impossible to take a bad photo in this place. The ceiling of the #sagradafamilia."
Spain. Oh Spain. I had no expectations when I first visited, but now it's one of my favorite countries. The food of course, with the brilliance of tapas cementing my love for small amounts of a wide variety of foods. The people are lovely, the scenery is incredible, and every moment I've spent in this country I've enjoyed. This year I did a short tour of the north, San Sebastian and Bilbao to be specific. Good, but I enjoyed the south way more.
My first trip to Spain, in 2015, I traveled from Seville to Grenada, before heading south to Gibraltar. Those two Spanish cities are magical in their own right, but in between is one of my favorite places on Earth: Ronda.
Perched on adjacent mesas, the small town is joined by an ancient bridge and overlooks the farmland below. It's like something out of a movie. One of the short list of places I've been where I expected to stay for a day or so, and ended up staying a week.
I went back last year with Thaynara and enjoyed it just as much. Don't miss it. Ronda, and southern Spain, are magic.
42 Likes, 10 Comments – Geoffrey Morrison (@inveterate_adventurer) on Instagram: "The incredible and highly photogenic Court of the Myrtles at #Alhambra in #granada, #spain. #travel…"
16: Andorra
I love tiny counties, and this is one of the smallest in the world. Surrounded by the Pyrenees, bordered by France and Spain, Andorra is landlocked and, surprisingly, not a member of the European Union. The capital, Andorra la Vella, seems to be set up as a shopping destination. I assume the taxes are less since it's not in the EU.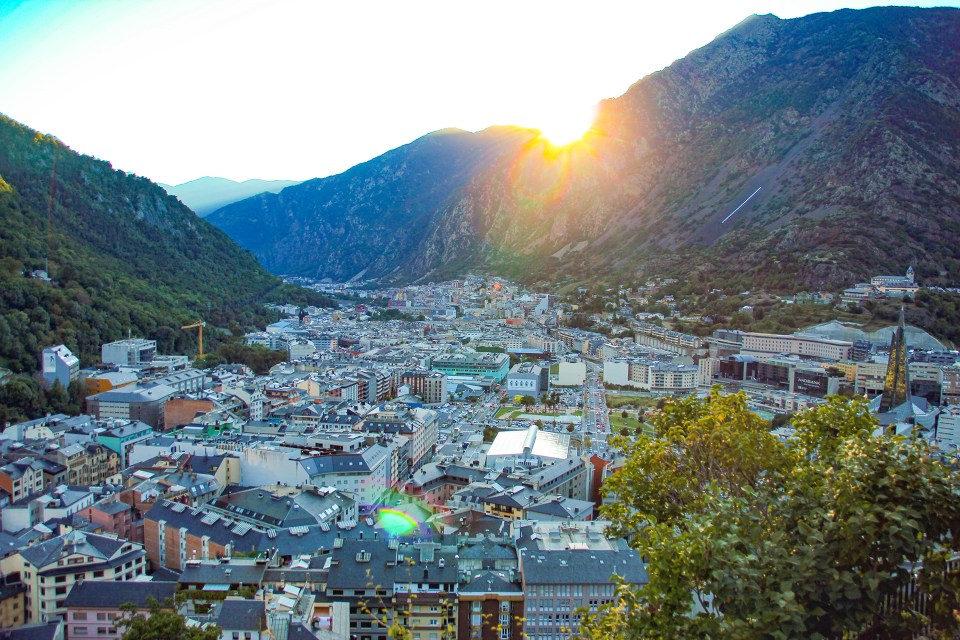 That said, the people are just as friendly as the Spanish, so it was a nice side-adventure during my first Spanish trip.
15: Portugal
Lovely Lisbon. A beautiful hillside and seaside city where I have been offered drugs more often in a few days than in my entire life combined. If you go, stay at the Home hostel. Gorgeous inside, with delicious home-cooked meals. I met Maria and Danielle there, who are both so lovely. I just wish I'd discovered the Time Out food pavilion before my last night. All the best restaurants in the city have permanent food stalls there, and holy shit is it amazing.
77 Likes, 3 Comments – Geoffrey Morrison (@inveterate_adventurer) on Instagram: "Exploring the incredible coastal caves and grottos of the Algarve coast."
Thaynara and I hit up Faro and Lagos on the southern coast last year, which definitely wasn't bad.
14: Chile
I had big plans for Chile. 10 days into what would have been 2 months, this happened:
I heard both of the bones in my lower leg break. I didn't know that at the time, of course. Two pops not much louder than the cracking of a joint. It would be a few days before I got x-rays, but it marked the end of my adventure.
I just wish it had happened before I spent thousands on tickets to Easter Island and Brazil. Oh well. I got most of it back thanks to travel insurance.
13: Greece
After hearing about Greece from my former boss Maureen for years, I finally made it in 2016. Wow. She did not oversell it. Waters every shade of blue and turquoise, white sand and stone, incredible food and friendly people.
40 Likes, 3 Comments – Geoffrey Morrison (@inveterate_adventurer) on Instagram: "This place is just ridiculous. #greece #greece🇬🇷 #mykonos #sea #mediterranean #travel…"
The islands of Greece and the mainland of Greece are radically different. The islands, flush with tourist money, feel modern, well-off, and healthy. The mainland of Greece is the opposite. Vast areas of aging infrastructure, borderline poverty, and every bit the country that's had so many financial issues in the last decade.
32 Likes, 5 Comments – Geoffrey Morrison (@inveterate_adventurer) on Instagram: "One more from Santorini. The town of Oia. This place was absolutely incredible.#greece #greece🇬🇷…"
Both, however, are gorgeous. Thaynara and I visited Mykonos and Milos, then after a few days in Athens, I headed back out for a few days on Naxos and Santorini. Of that bunch, I'd rate them Milos, Mykonos, Naxos, then Santorini, but all were great and really it just depends what you're looking for. Santorini was a blast especially, buzzing around the island on a rented ATV with Karine, a French Canadian I met at the hostel.
My best moment from here, though, was in the north. The town of Meteora, where I met the fascinating and talented Amy from Arizona. I met Americans in the randomest of places. This place though, wow. It's where I got to explore the wonders of the precipitously perched monasteries of Meteora. I'd wanted to see them ever since I saw For Your Eyes Only.
The karst rises from the flatland as if escaping the underworld, violently forced up by something down there. The truth is the opposite. The stark, imposing rocks are what's left after millions of years of weathering take its toll on the surrounding land.
12: Croatia
Croatia is another one that's tough to nail down a single great moment: Staying in a hostel that's a train, hanging out in Zagreb with my Dad and then meeting his Croatian friends, meeting up with Christina, a friend from home, in the gorgeous Hvar.
42 Likes, 7 Comments – Geoffrey Morrison (@inveterate_adventurer) on Instagram: "Nearly sunset in Hvar. This town is very photogenic. #croatia #hvar #sunset #port #boats #sea…"
Exploring the ancient cities of Split and Dubrovnik, land of Game of Thrones, was absolutely a highlight.
King's Landing, Dorne, the Iron Isles and the North; all these " Game of Thrones " locations are scattered around our real world. Croatia, Spain, Northern Ireland and more are all stand-ins for the lands of Westeros. Most of the places where the show was shot are pretty easy to get to.
But it has to be meeting up and camping with Mary, after not seeing each other for nearly two years. Catching up over beers and a campfire, good times.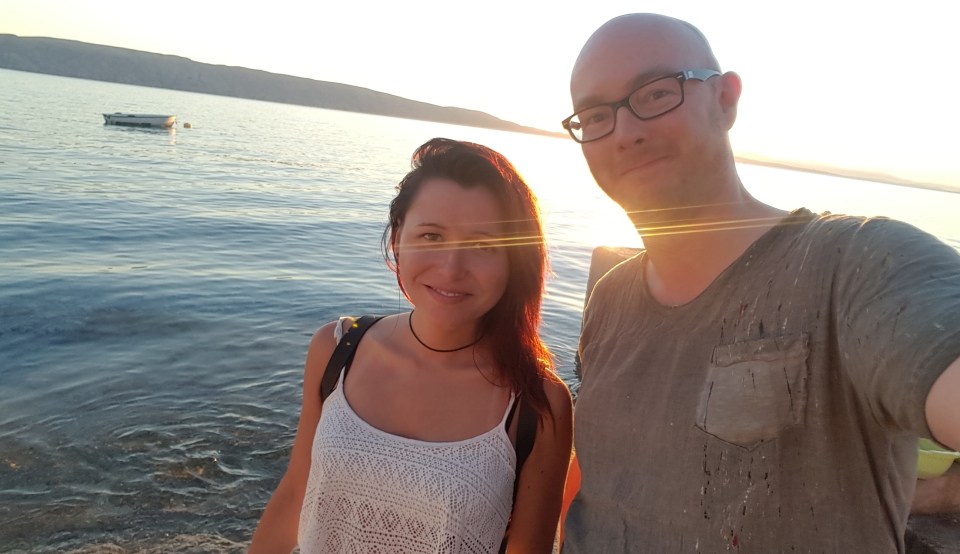 My favorite story involving a Croatian, however, was in Byron Bay. A guy my age I'd met at the hostel shouted at me "You are one crazy motherfucker!" At the time I happened to be dancing on a table in a bar. Best compliment I've ever received.
11: Bosnia and Herzegovina
Another unexpected gem. Sometimes all I need as an excuse to visit someplace is proximity and a cool picture opportunity. In this case, the Stari Most bridge in Mostar. Since it was more or less on the way to Dubrovnik from Split, this seemed like an easy excursion.
66 Likes, 5 Comments – Geoffrey Morrison (@inveterate_adventurer) on Instagram: "This is the Blagaj Tekija (or Tekke), near Mostar, Bosnia. It's a 600 year old Dervish monastery…"
Wow. First of all, the people are incredibly friendly. Friendlier by far than any of the surrounding countries (which isn't to say they aren't, just that the Bosnians are more so). Second, the food is incredible. You wouldn't think the cuisine would vary much between Croatia, Serbia, and Bosnia, but it definitely does.
Mostar is not what I expected. Bosnia is not what I expected. After several weeks travelling through Slovenia and Croatia, I found the people of Bosnia to be the friendliest, and the food to be the best, by far. Mostar is a city still struggling with the effects of the Yugoslav wars of the 90s.
It certainly didn't hurt that I stayed at a great hostel and met some great people. For an area that people of my age recall predominantly because of the violence of the late '90s, it's a quiet and slowly recovering area that definitely deserves more tourist dollars. Highly recommended.
Yugoslavia was a country in a unique position. It wasn't fully "the West," in that it was Communist, but it also wasn't part of the USSR. It's military used aircraft from the US, Britain, and Russia . Being in such a position, having allies on either side, but potential enemies too, they planned extensively for the worst.
10: Montenegro
After Dubrovnik I continued south to the ancient port city of Kotor. It has a similar style to Dubrovnik, logical given it's the same era, but it's much smaller and tucked into a mountain-ringed bay. A fortified town, the medieval walls of the city extend high up into the cliffs above. Picturesque is putting it mildly. However, the same cruise ships that dock at the larger cities along the Adriatic dock here as well, so during the summer it's obnoxiously full of Cruise Ship Tourists.
A bit of a rant. I fucking hate Cruise Ship Tourists. I'm all for travel, obviously. However you feel comfortable travelling, whatever works for you, go for it. However, cruise ships are a pestilence. Vomiting their overweight effluent into a city en masse, these people have no interest in experiencing the location, merely to snap a few pictures then reboard their floating palaces, just to repeat the same the next day. It's like if they could avoid even touching anything, they would.
You might be thinking "but they spend money," however they spent a tiny fraction of someone who actually visits the place. These people eat and sleep on the boat. Hotels don't make that money, restaurants make only lunchtime money, if that, and the result is a place as stuffed as the pasty people waddling through it. I'd have less of an issue if they were even slightly conscious of how much they clog the streets like their own arteries, but nope. They're more important than you, and as such, they can walk 4 abreast through the narrow alleyways, oblivious to their ruinous attitudes.
Now for a fun poop story.
The weather was fairly poor my first few days in Kotor, but on the day before I was to leave, the sun broke through and it wasn't too hot: perfect climbing weather. I wanted to climb the hill over the city before I left and this was my chance. It's a lot of stairs and ramps, and I'm not good with either, but dammit, I wanted to see this gorgeous area with my own eyes.
Somewhere up the trail, I started getting a twinge in my guttywuts. Lunch? Ice cream? Random punishment for my hatred of cruise ships? No idea. I wasn't sure how far I'd gone, if I was closer to the top or the bottom, whether I should continue, or head back and have to climb what I'd covered again.
Convincing myself that I must be at least halfway, and that there must be toilets at the top, I continued on, my intestinal discomfort mounting. I reached the top and…
50 Likes, 2 Comments – Geoffrey Morrison (@inveterate_adventurer) on Instagram: "Kotor, Montenegro. From my hike a few weeks ago. So many stairs. #kotor #montenegro #balkans…"
It was just the ruins of an ancient castle. That's it. No toilets. Not even a private corner where I could relieve my misery. But dammit I'd climbed all this way, so with one hand on my gurgling belly, I took a few photos and then headed, nigh sprinted, back down. I was not going to make it. Two stairs at a time, three stairs, stares from tourists, stares from locals, I was going to explode. More likely, I was going to trip, smash my face in, then explode, my embarrassment complete.
I made it to the city. I dashed to the hostel. I somehow made it. Little did I know that this would be good practice for how my life is post-Incident.
9: Serbia
I just spent a few days in Belgrade, to visit the rather fascinating Belgrade Museum of Aviation. Check out how cool it looks:
55 Likes, 5 Comments – Geoffrey Morrison (@inveterate_adventurer) on Instagram: "A Mil Mi-4 in front of the Belgrade Museum of Aviation. One of the coolest tours I've done for…"
While staying at the hostel in Belgrade, the owner plied me with home made rakia, aka moonshine. Got a bit drunk. The next morning I woke up and my gums felt like I'd been chewing razerblades. Party hard!
8: United Arab Emirates
I'll be honest, I'm not a fan of Dubai. It's like Vegas, but hotter. Not my scene. I can shop in big malls at home.
Far above the desert, in the heart of the city of Dubai, stands the tallest building in the world. A stunning tower of steel, concrete and glass. Here's what it's like to visit, along with a ton of photos of the view.
The Burj Khalifa, on the other hand, now that was cool.
7: Malta
89 Likes, 5 Comments – Geoffrey Morrison (@inveterate_adventurer) on Instagram: "The cool buildings of hot Malta."
Whether it was the heat, the heat, or the consistently rude people, neither Thaynara nor I enjoyed Malta.
6: Luxembourg
My best story about Luxembourg actually happened in France. After a day trip to Luxembourg City, Thaynara and I were on the TGV heading back to Paris. Now look, Luxembourg and France are both in the Schengen Area. This means that technically there is no border crossing. However, since 2105 France has implemented Passport checks if you enter by train. A fact I knew, but forgot. I'd like you imagine the mixture of surprise and contempt the border patrol officer had when I told him I didn't have my Passport, and the sneer he gave when I said I was American.
68 Likes, 7 Comments – Geoffrey Morrison (@inveterate_adventurer) on Instagram: "Luxembourg, aka The Grand Duchy of Luxembourg. This lovely tiny country is squeezed in between…"
My friends, white privilege is absolutely a thing, and in this case it got me into France without a Passport with just my drivers license and a stupid smile.
Anyway, Luxembourg is pretty.
5: Poland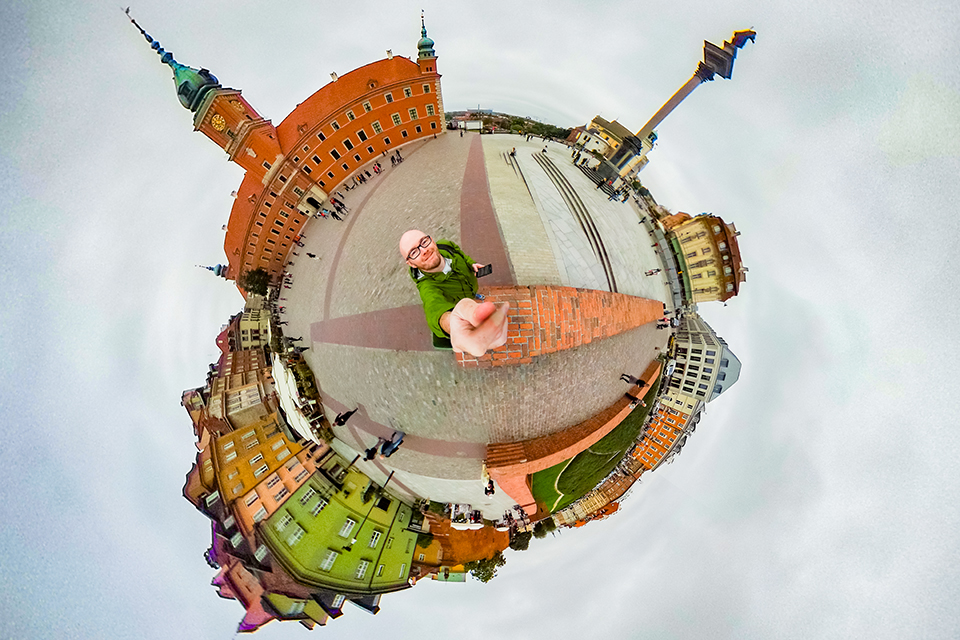 I had an extended layover in Warsaw. I walked around a bit and saw enough to convince me that I want to see more. Perhaps next year.
4: Fiji
86 Likes, 7 Comments – Geoffrey Morrison (@inveterate_adventurer) on Instagram: "If you need me, I'll be here. Forever."
Well Fiji sure was an adventure and a half, damn. Two cyclones, one a category 3 that caused us to be evacuated to the main island… and then have to bunker down at a hotel for 3 days. In all I think we had 3 days of good weather in 3 weeks.
"It intensified overnight. It's now a Category 3. They're evacuating the islands." So ended my Fijian adventure, for the most part. But then, it wasn't a very surprising end since we'd had rain nearly every day since arriving. Let me back up.
However, wow what a lovely, lovely place. Everyone is so friendly, and the reality is every bit as gorgeous as the photos.
My friend Marie-Eve, who I met in South Africa and again in LA and Australia, was wrapping up a around-the-world adventure, and since I hadn't been anywhere in over 6 months, I was raring to go somewhere. The night before my arrival she met Felicity, a Brit from Brighton that matched me for wits and sarcasm. The three of us bounced around the islands until it was time to do nothing but sit in a hotel and watch Friends re-runs.
62 Likes, 2 Comments – Geoffrey Morrison (@inveterate_adventurer) on Instagram: "A tale of two reefs: just off the beach at the Mantaray Island Resort, and the other, in the famous…"
Not the adventure I expected, but an adventure none the less.
3: Slovakia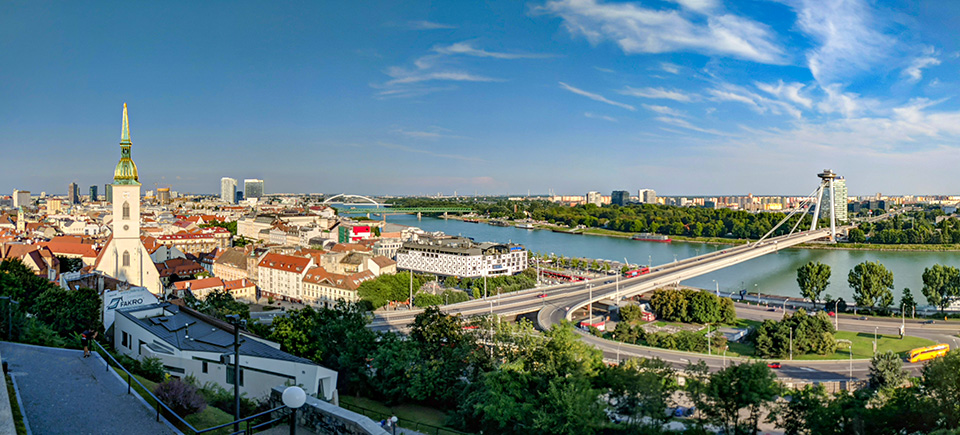 Now this was a fun adventure. As a short day trip, my friend Mary, her girlfriend Chris, and I took the quick train hop from Vienna to Bratislava. We didn't know what to expect. Mary had never been, Chris had been in her youth, but didn't remember much. We'd heard conflicting reports about the town. Either it was just a place to get drunk on the cheap, or it was a lovely place to visit, like a smaller Vienna or Budapest. I'd hoped for the latter…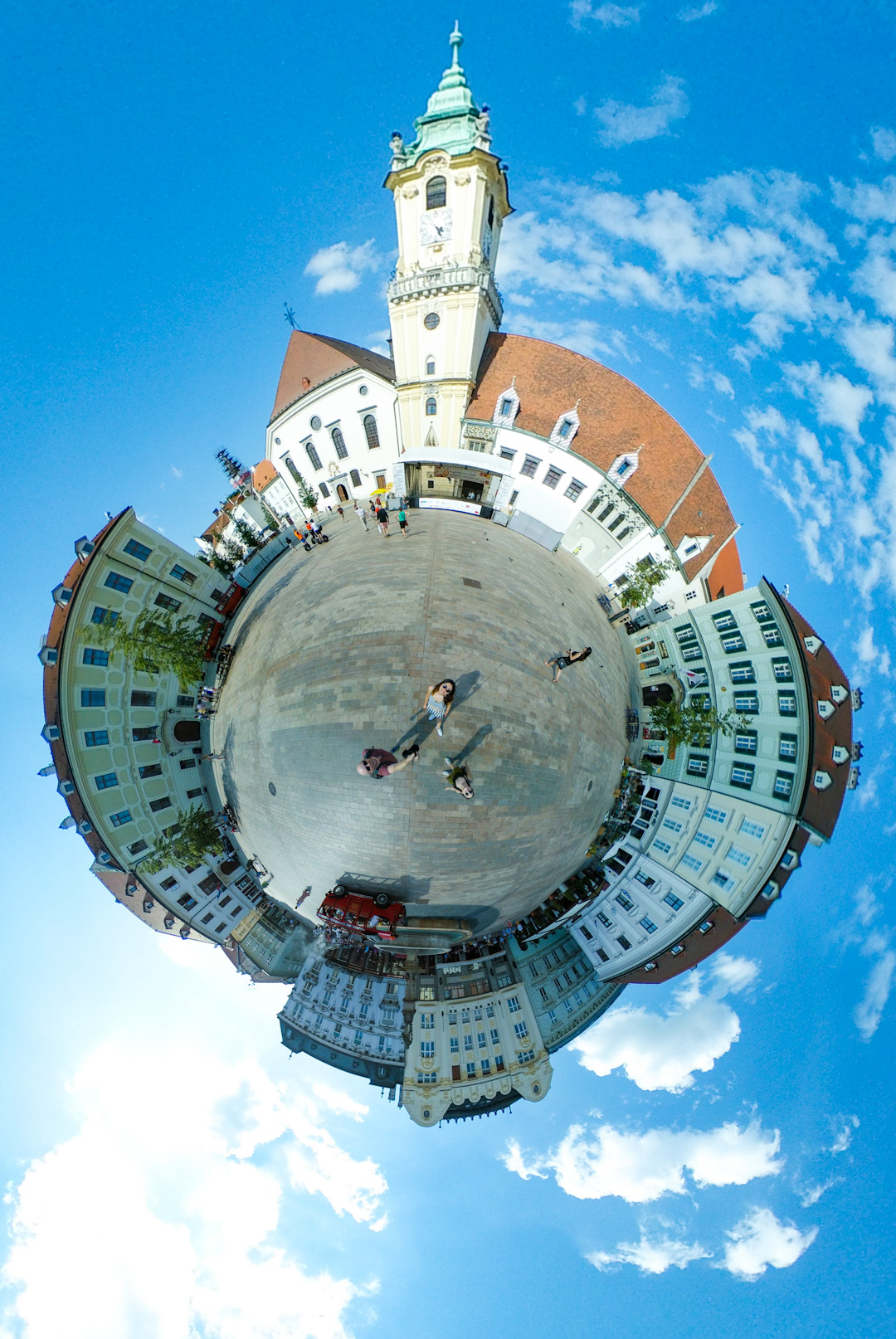 And we were not disappointed. After an expectation-reducing walk from the train station through a boring industrial and residential area, the old town was gorgeous. We lucked out and picked a fantastic restaurant for lunch, Zylinder, where everything we ordered was exceptional.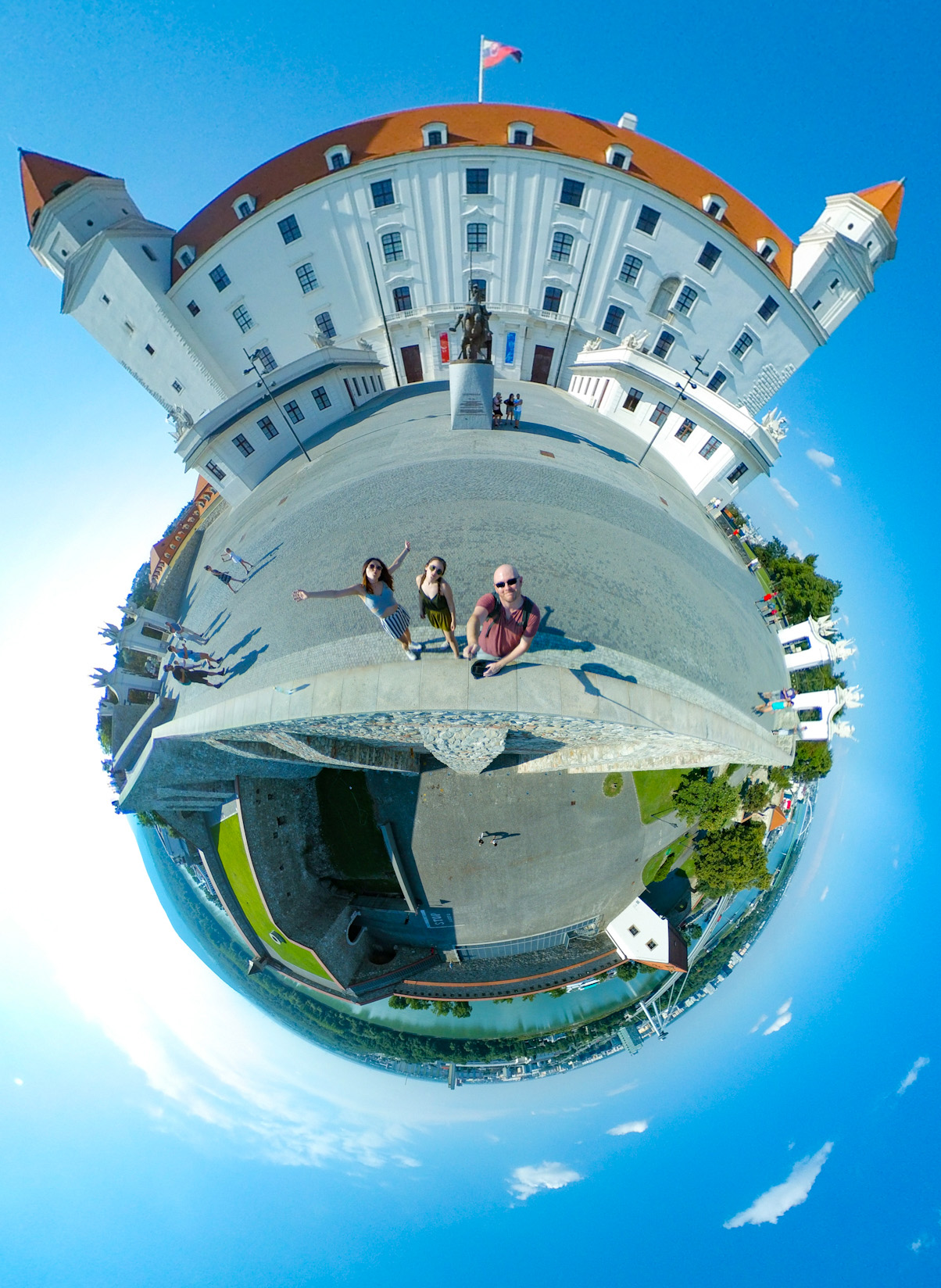 Then a walk through the old town itself, and up to the castle for some great views and relaxation in the grass.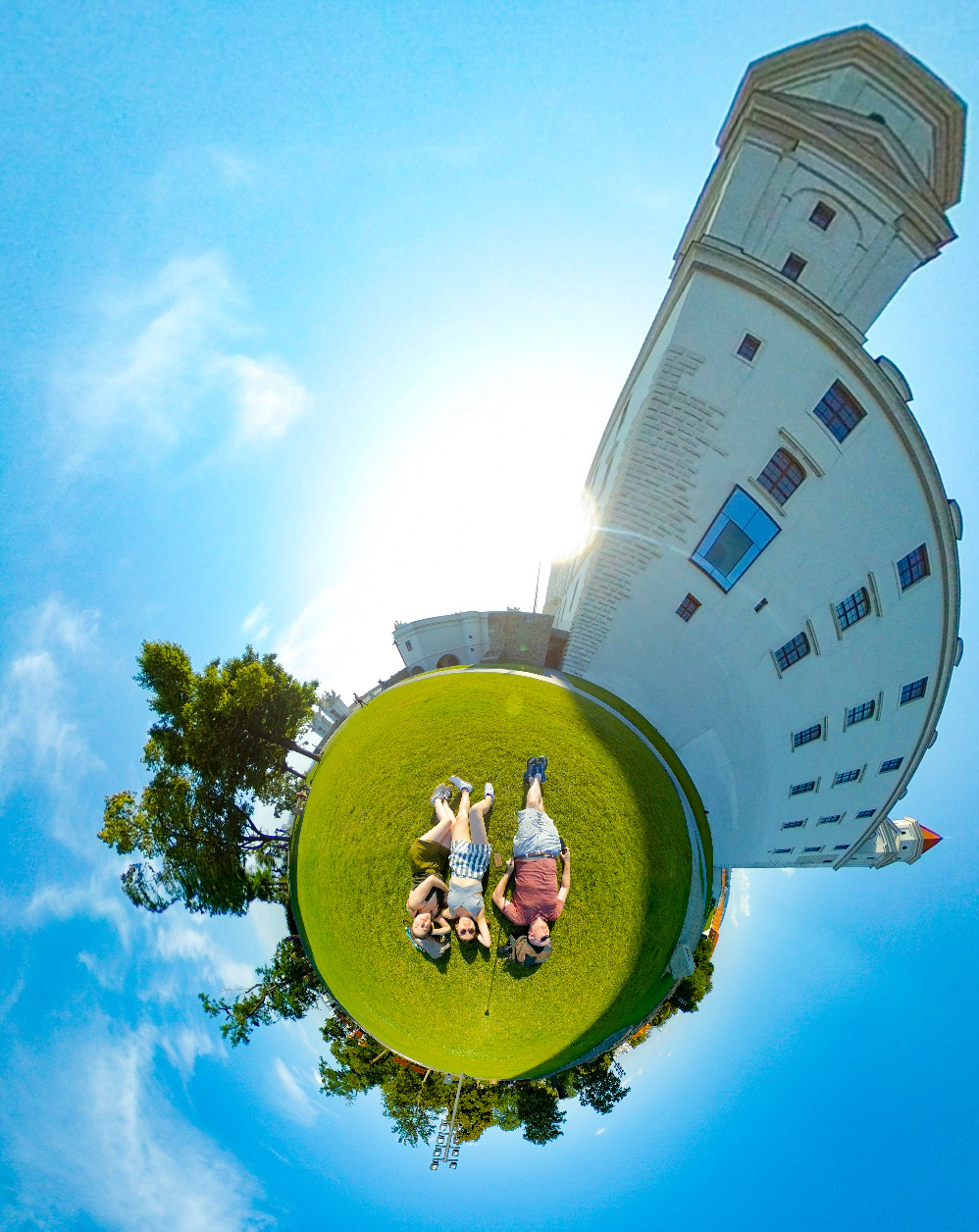 A brief stop at the "UFO Bridge" (visible in the first picture) for some sunset photos, then drinks and dinner before heading home.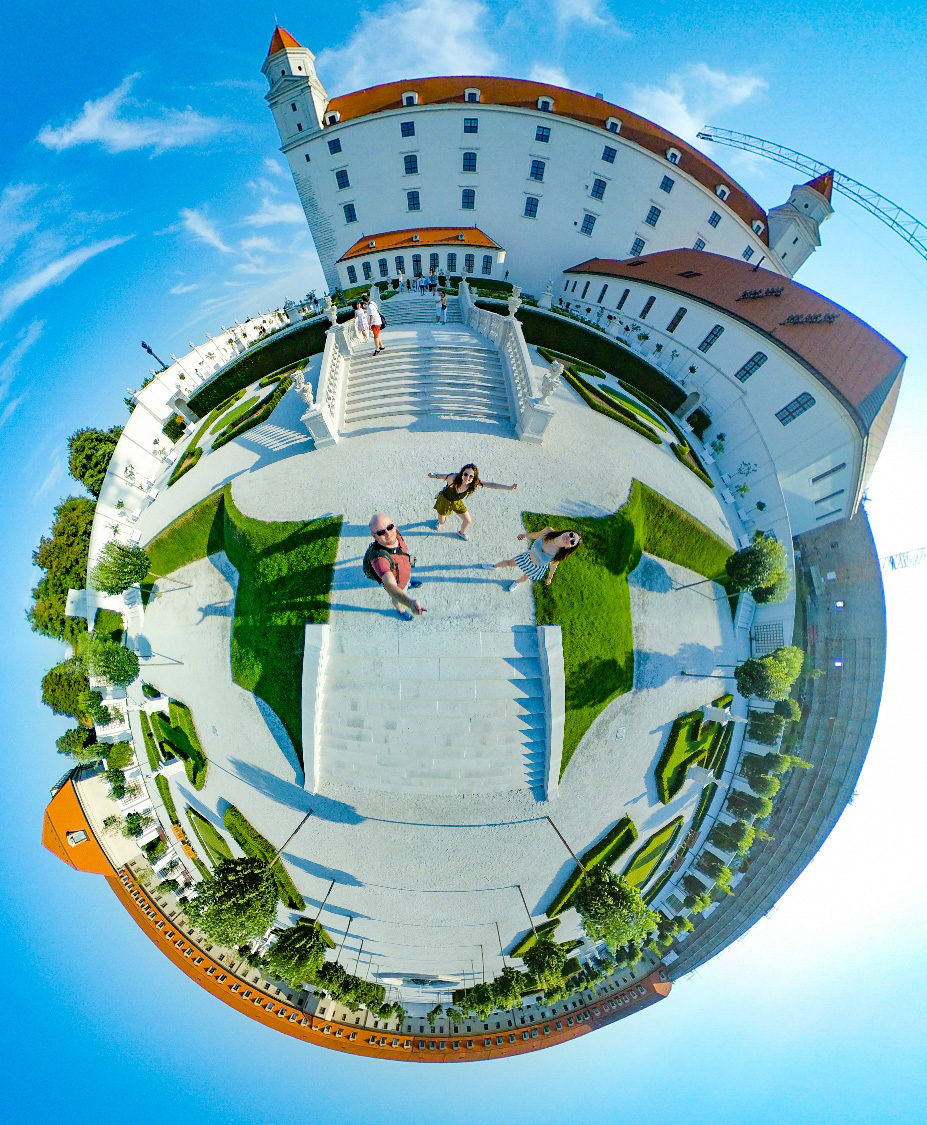 Ever have one of those days where everything was just perfect? Perfect food, perfect adventure, perfect company? This was one of those days. One of the best days I've had in a while. Thanks Slovakia, I'm sure I'll be back.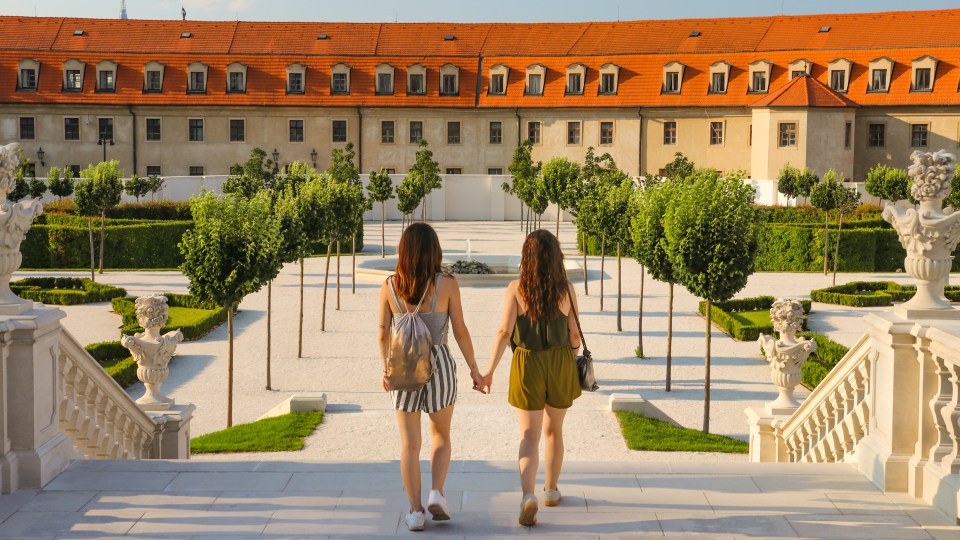 2: Turkey
I'm writing this from Turkey. I've been here a few days and I'm just barely scratching the surface. One thing stands out: people are way too outgoing. Outgoing and persistent. Random strangers just walk up to you and start talking. At first I thought just to sell me something, but not always. My normal status is "introvert," usually "introvert with headphones on" so this consistent and unasked intrusion into my personal space is rather unwelcome. I'm always polite, but it puts me on guard and makes me uncomfortable.
I'm going to guess a lot of you reading this are thinking "FFS that's how my life is just walking down every damn street at home" to which I'd say, this is exactly what I was thinking. I always empathized, but now I can, at least in a tiny degree, sympathize.
Top tip! If someone has their headphones in, don't fucking talk to them.
Anyway, Istanbul seems like a very safe city. Even late at night there are families walking around. The food so far as been OK, but the Hagia Sophia was a bit of a disappointment. I understand the need for maintenance in a 1500-year-old building, but it was nearly covered in scaffolding, safety barriers, and temporary walls. Oh well, it's been around this long, it will probably be there when I go back.
70 Likes, 4 Comments – Geoffrey Morrison (@inveterate_adventurer) on Instagram: "Though disappointingly full of scaffolding, temporary walls, and safety barriers, the incredible…"
Drumroll please…
I've visited 57 out of 217 countries. That is 26.27%.