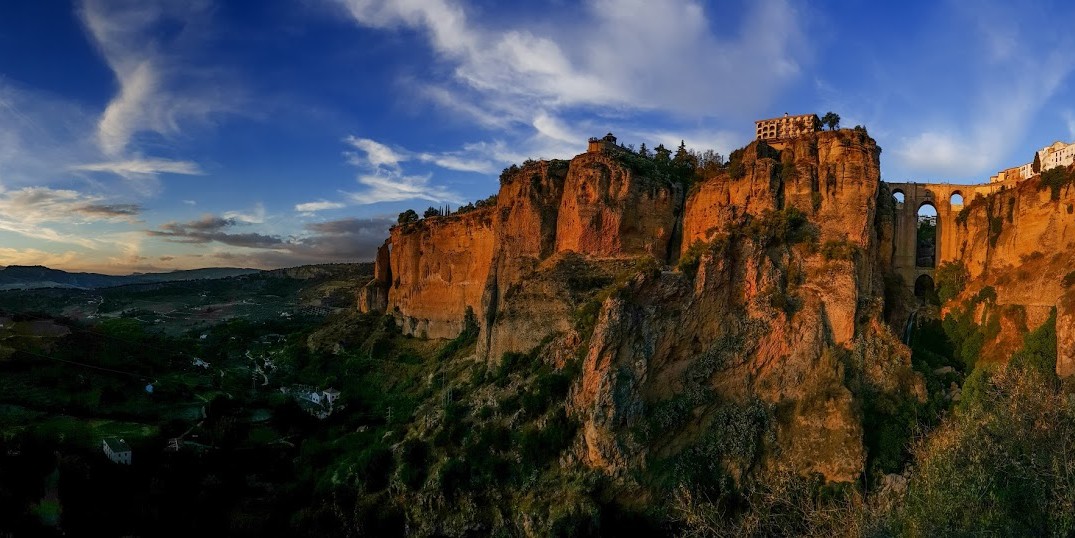 Wow.
I had no expectations, and little knowledge, of Spain before I arrived. My language classes in school were French, and my Western Europe adventures to this point had been largely Anglo-French.
After a few days in Bordeaux and Toulouse, I took the train to Spain.
This is going to be a bit of a different post than normal, as I've written a lot about Spain… for Forbes and CNET. So I'm going to feature those links rather prominently here, just because I feel like those posts would have been what I'd have done here, but I just did them there instead.
Barcelona
Barcelona is larger than I expected, with broad tree-lined boulevards, gorgeous blocks of buildings, and that faint (imagined) trace of salt in the air that can only be found in cities by the sea.
Barcelona is best known for three things: The Olympics, Park Guell, and the Sagrada Família, arguably the most beautiful building in the world. Gaudi designed the last two, and in reality, traces of his genius dot the landscape. In the middle of a row of otherwise normal buildings, they'll be one whose face seems to have gone liquid, then frozen.
Then there's the Sagrada Família itself. As a colleague said, one of the things that makes it truly amazing is how astonishingly ugly it is at distance, yet impossibly beautiful up close. It's a building like no other, and pictures barely do it justice.
Started in 1882, and expected to be finished in 2026 at the earliest, Gaudi's basilica masterpiece is as gorgeous as it is awe inspiring.
I had hoped to meet a friend in Barcelona I'd met a previous adventure, but as sometimes happens, the scheduling ended up not working out. Fortunately, Generator Hostels didn't let me down, and I met a fantastically cool German who wanted to explore the city as much as I did.
After just a few days in Barcelona, I took a bus up into the Pyrenees, to the land-locked country of Andorra. I love these tiny countries. Andorra la Vella is deep in a valley, with a bubbling stream running through the center. The people are friendly, the food is delicious, and I wish I'd had more time to explore.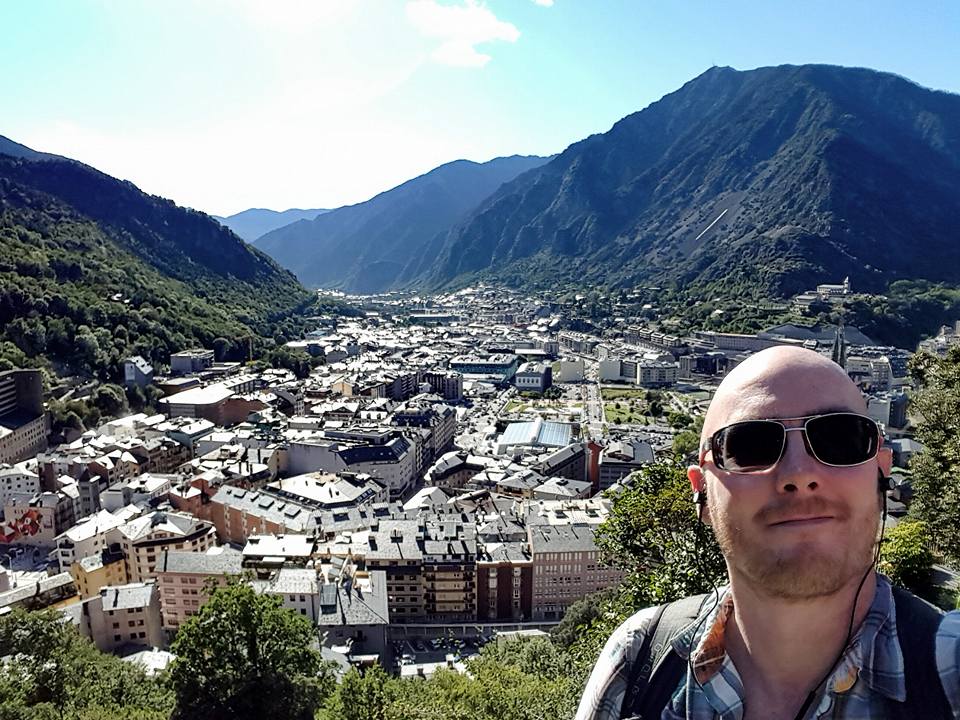 I returned back to Barcelona for a few more days, getting some much needed work done, and having a fantastic birthday dinner. As beautiful as Spain is, oh the food. The food the food the food.
Madrid
I spent several days in Madrid alternately sloshed and hungover with a childhood friend. That's it. I think there was also walking.
Seville
Seville is one of those cities that I'd heard about all my life and had no idea what it looked like. The center of town is brilliant. Old curvy streets, populated, it seems, almost entirely of restaurants. A few minutes walk can get you from Dorn…
to Naboo…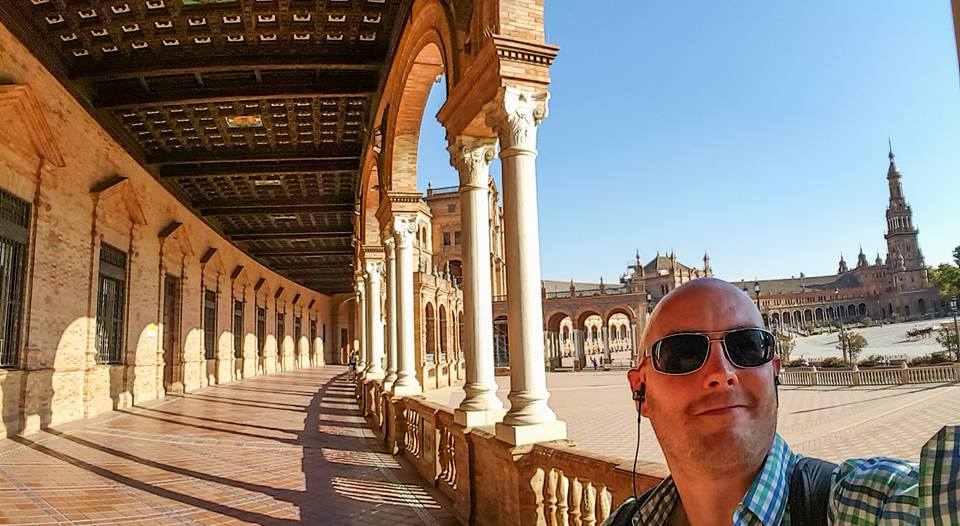 I liked it way more than Barcelona, perhaps a touch more than Granada. One of the coolest parts are the remains of a World's Fair (Expo '92, to be specific):
In 1992 Seville, Spain, hosted Expo '92, one of the last World's Fair of the 20th century. Since then, much of what was built was left to decay. Here's a look around 23 years later.

Granada
The main attraction in Granada is the Alhambra, and what an attraction it is.
The Alhambra in Granada, Spain, is a spectacular fortress and palace of the Moorish and Christian styles from the last half a millennium (and beyond). Here's a what it looks like on the inside.
Ronda
Of all the places I visited in Spain, Ronda was my favorite. A marvelous town on the top of a mesa. Mind-blowing views, every sunset a post card, and if that wasn't enough, fantastic food. The iconic bridge is icing on this cake of awesomeness.
Ronda, Spain is easily one of the most beautiful and unique cities in the world. Sitting atop a sharp hillside in southern Spain, the town's Puente Nuevo bridge is a sight to behold.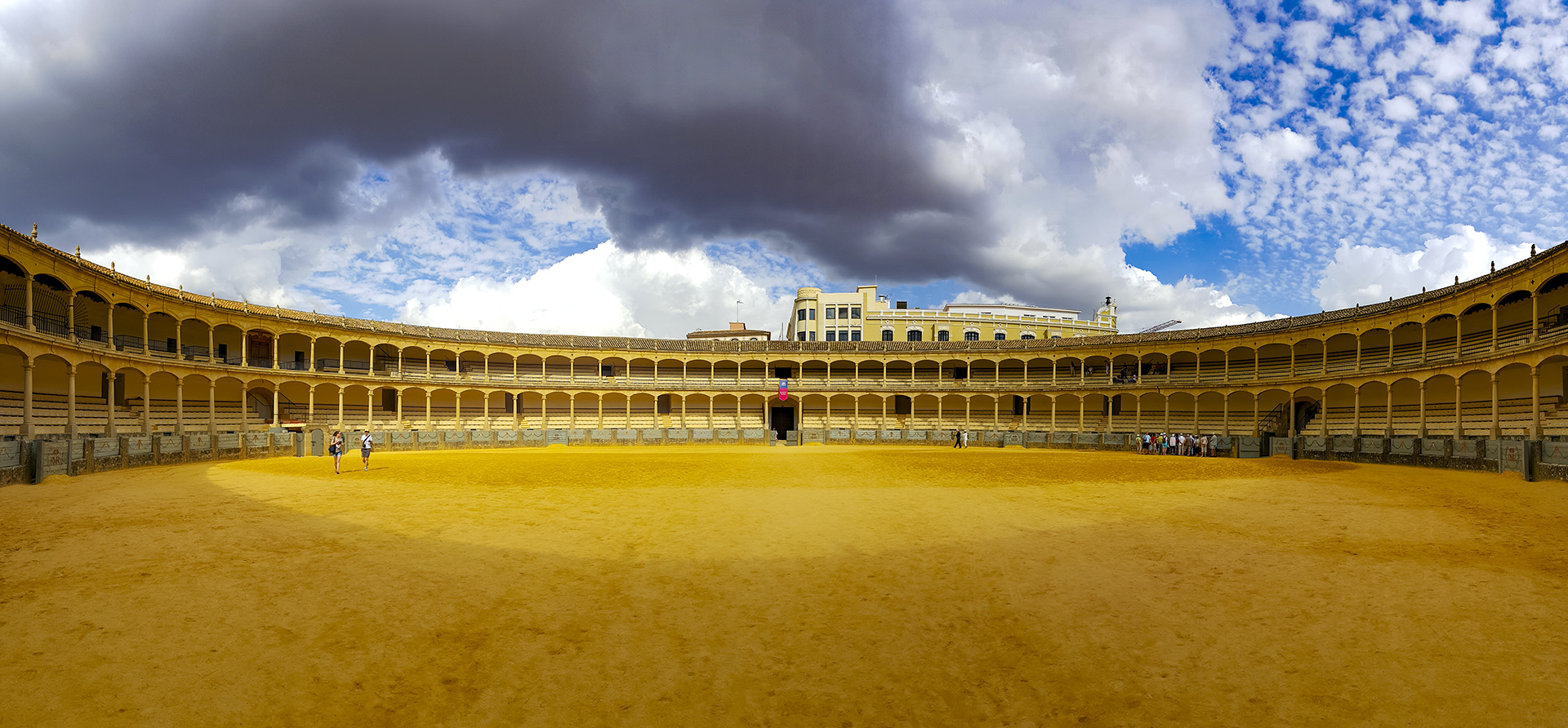 Gibraltar
While not part of the country of Spain, it's certainly part of the landmass. More amazing sights and views and vistas.
Loved it. Loved being able to walk across a border. Loved walking across an active runway.
There are few rock formations more recognizable than the Rock of Gibraltar, a towering white and green peak jutting out from Spain and up from the Mediterranean. Its location, so close to the Strait of Gibraltar and within sight of North Africa, has been a key defensive position for centuries.
Spain was brilliant and I can't wait to go back. The food, the people, the sights… incredible in every way. Easily one of my favorite countries.