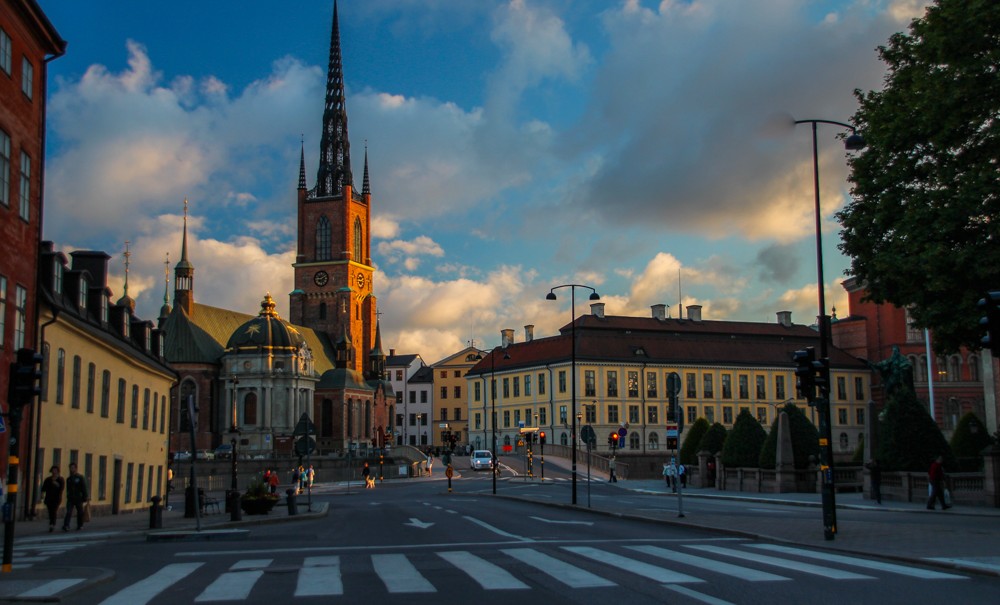 …is colder than LA in the winter.
Ok, not really, but it's close.
Technically, this was my third trip to Sweden. I'd spent an afternoon in Malmo on a work trip to Copenhagen, and then the trip that started all this started in Stockholm.
I'd been invited to Midsummer, a sort of "fuck it, let's drink" style festival around the summer solstice. Probably no surprise I'd been invited by some Swedes I'd met in Byron Bay last year, where "fuck it, let's drink" was uttered every day after noon, and sometimes before.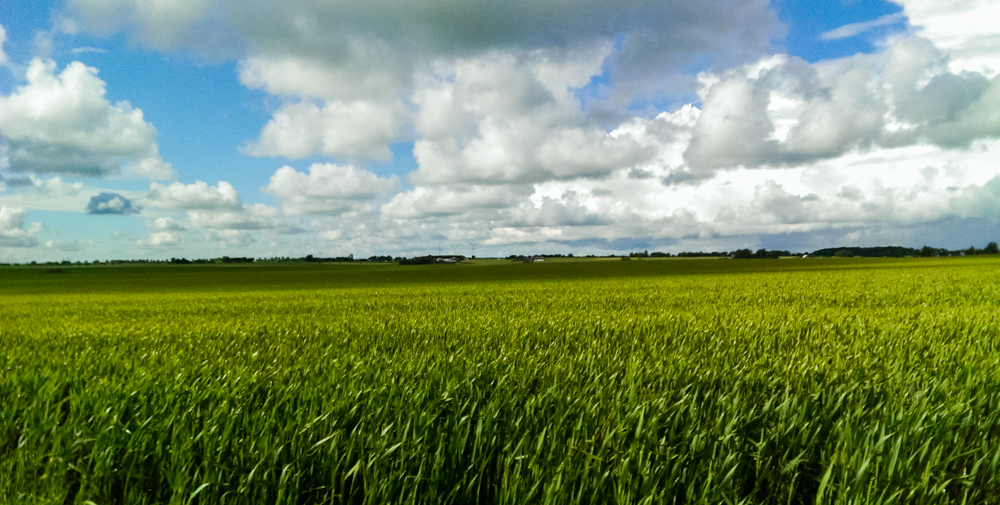 After a few days of work camped out in Stockholm, Maja and I flew to Malmo and met up with Erika. These two were part of the crew in Byron that helped make that such an amazing and important time in my life. I'd met up with Maja again at the end of her first year in Australia, while she was living in Western Australia.
The celebration of Midsummer itself probably varies a lot depending on the age of the people you're celebrating with. There was talk of a pole of some sort, and dancing, but with Erika's friends, plus Maja and I, there was just a lot of drinking with occasional sojourns in a hot tub.
You'd perhaps think it strange, being the only person at a party that doesn't speak the language, except… pretty much everyone in Sweden speaks English. Most speak it with such a faint accent they're easier to understand than most Southerners.
My guess as to why, after meeting many and drinking with most, is that TV shows and movies aren't dubbed in Sweden. They are in most other counties. So from a very early age, Swedes are accustomed to hearing English, and not just English, but American English. It also means, in turn, that Americans are easy for Swedes to understand.
They're also solar powered. Any tiny break in the clouds while the weather is even slightly warm, and Swedes seek the sun like cats escaping a refrigerator.
I've also yet to meet a Swede that wasn't friendly and generous. The more I meet, the less I'm surprised that after the Brits, the highest percentage of people I've befriended on my travels have been Swedes.
The Midsummer weekend wound down with some bar hopping with some of Erika's friends, and it was brilliant. As the country sobered up from its collective three day bender, everyone started back to work. I made myself at home in a hostel on one of Stockholm's many islands, in a 19th century building.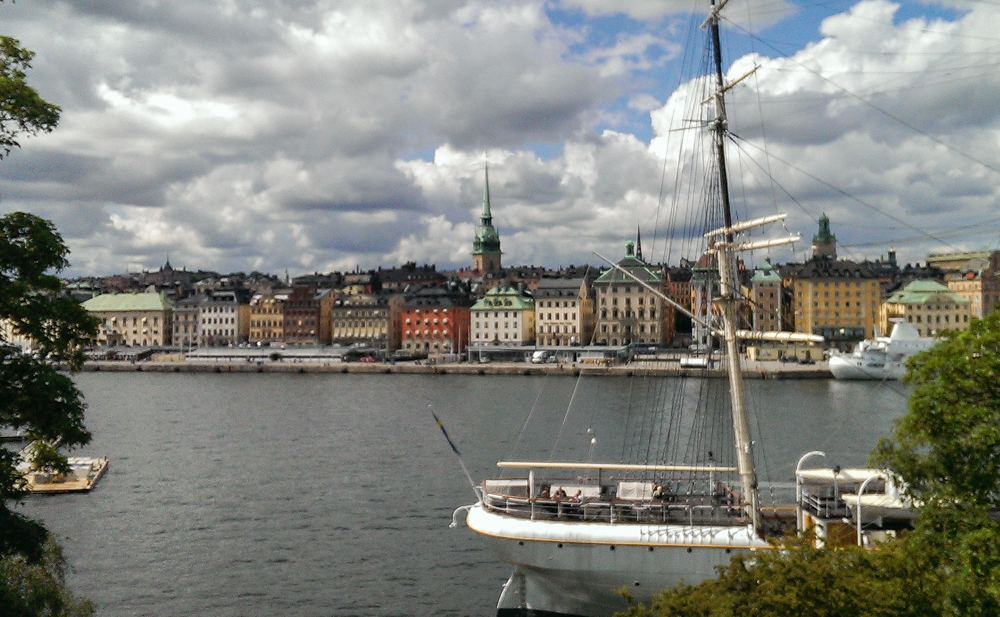 Stockholm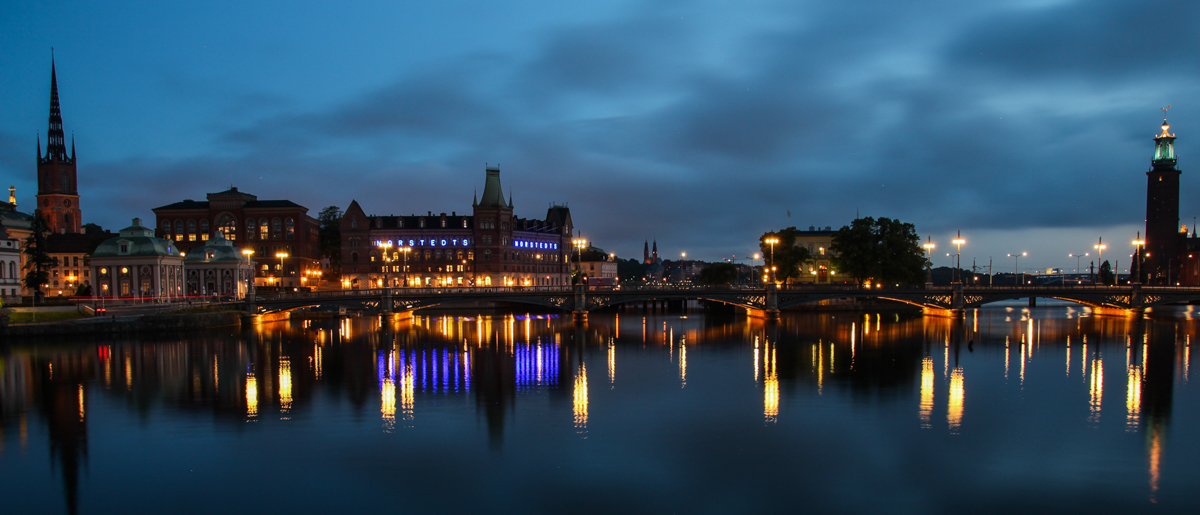 Stockholm is a city of water: islands connected by bridges. London paved over its many streams and creeks centuries ago. Venice incorporated them. Stockholm uses them merely as decoration. It's a gorgeous city, with stately buildings that give it a decidedly European aesthetic, without seeming forced like Paris.

It's also expensive. London is expensive, but you can still find cheap eats. Less so in Stockholm. A double cheeseburger, fries, and a Coke at McDonalds is $1,000. Or something. That's the other hard thing, there's 8.5 kroner to the dollar. Can you divide things by 8 in your head (alternately, can you divide in half 3 times…)? A standard meal (sandwich and a Coke) is 120sek. That's $15. So probably 20-30% more than home. It adds up.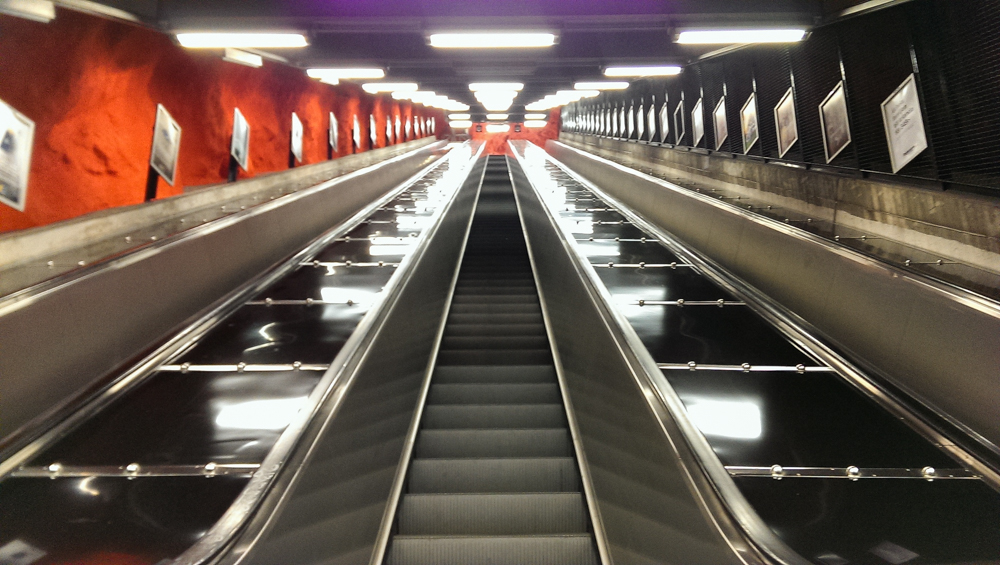 But the people are lovely, the city is lovely, and they do good sushi. So in all, not bad.
But damn it's cold. Better off coming in August. Rumor has it they have a warm day then, some years.